Recreation Park at Summer House
Take Advantage of the all the outdoor activities we have to offer
Fun for the whole family at Summer House Park
Endless play! From the spiral slide and spider climber, to shuffleboard, tennis, turbo bikes and more... the toughest question will be "What do you want to do next?"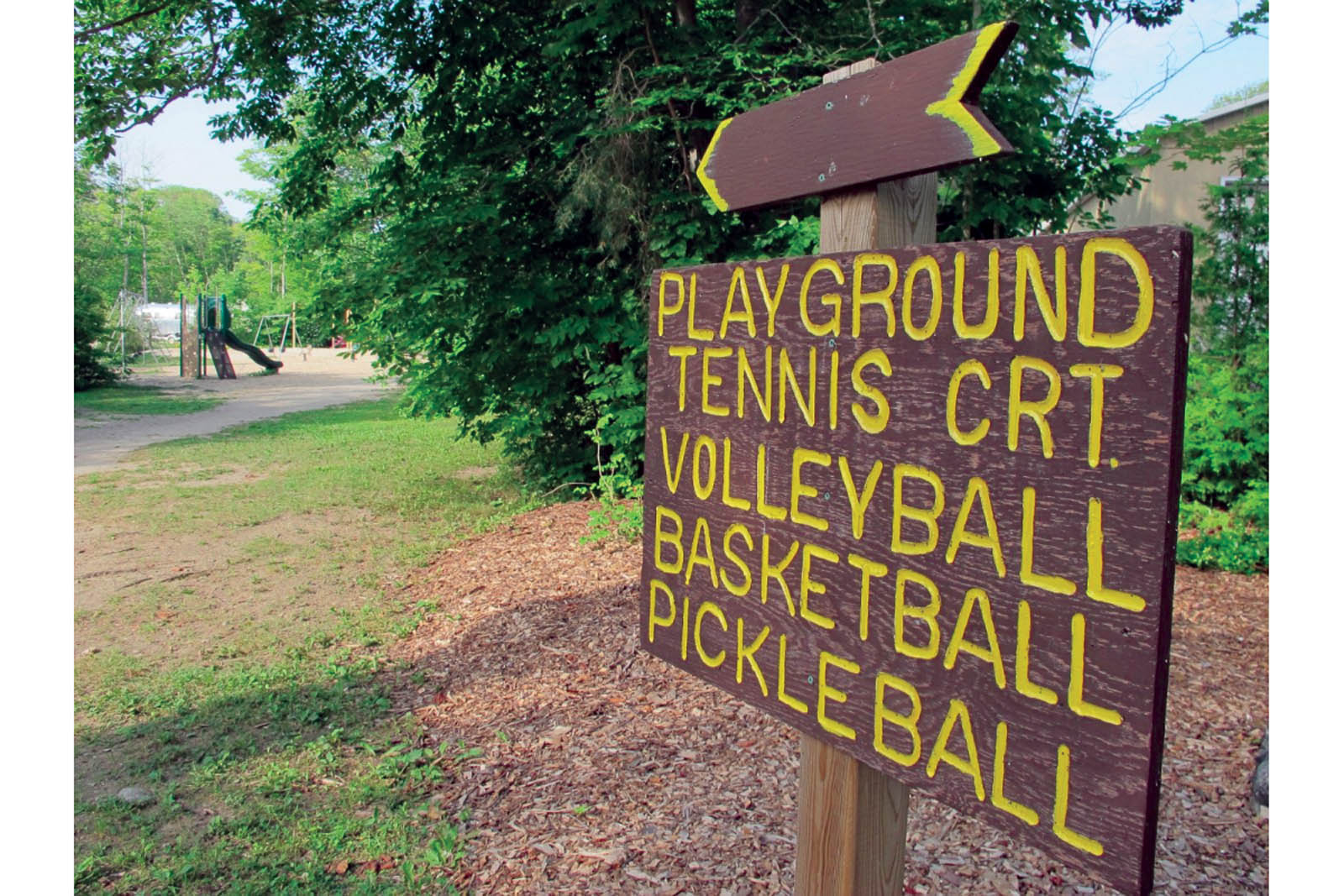 Our playground and sports park offer equipment for children of all ages and is a safe, well maintained environment for the whole family.
We also have a large recreation hall used for daily family activities, special guests, movies and group events. The hall may be reserved for private functions and group retreats and includes a cozy adult lounge with both gas and wood fireplaces, seating for up to 80 people and full kitchen facilities.
NEW IN 2021: You will love our new tennis, pickleball, ball hockey and basketball courts! These courts will be under renovations in the spring and will be ready to use by the end of June 2021.
Recreational Park Equipment
Playground
Tennis
Pickleball (What is Pickleball?....click here!)
Volleyball
Basketball
Billiards
Ping Pong
Shuffleboard
Horseshoes
Hiking & Biking Trails nearby
Turbo Bike Rentals - these go-cart style bikes are only allowed on park roads
Speedminton (learn about Speedminton here) and lawn bowling sports equipment