Sailing School at Summer House Park
Learn to Sail at Summer House Park
We are proud to partner with the Tobermory Yacht Club and the Ontario Sailing BOOM program to host a one week learn-to-sail camp for both youth and adults, right here at Summer House Park. This course will teach you the skills you need so you can spend your holidays out on Miller Lake enjoying the sunshine and summer breezes!
WE REGRET THAT THIS PROGRAM IS ON HOLD UNTIL COVID RESTRICTIONS ARE LIFTED- CHECK BACK FOR OPPORTUNTIES IN 2022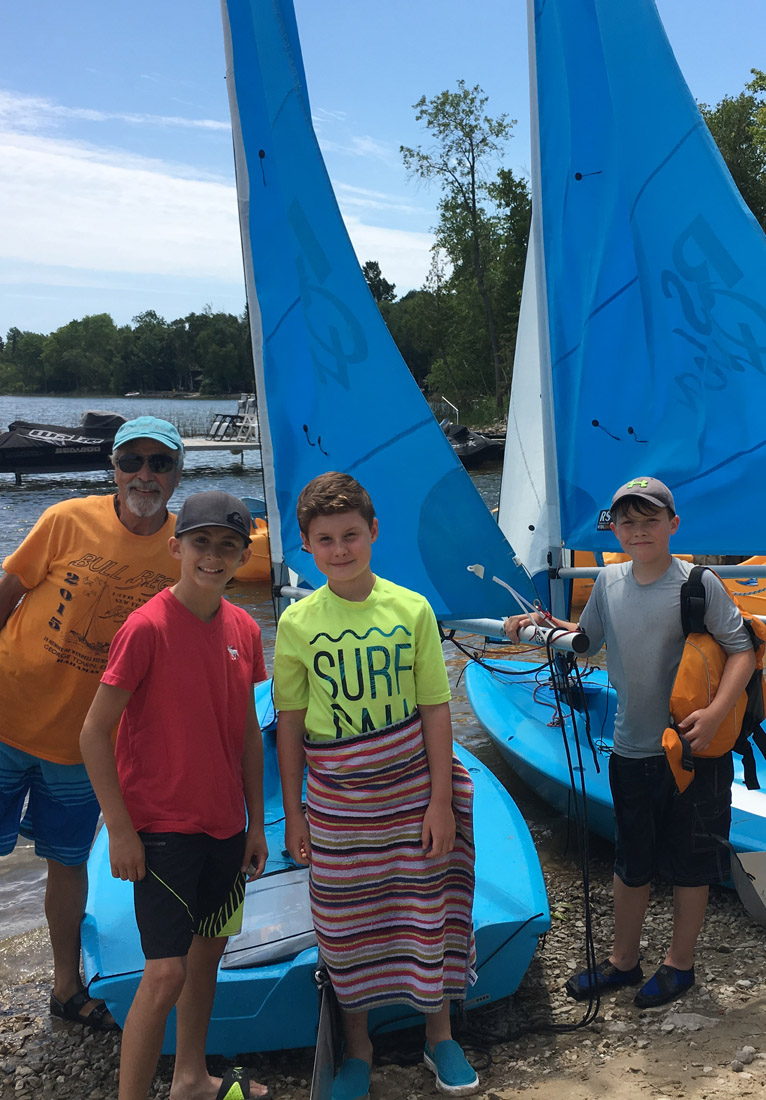 This one week course teaches Sail Canada's I CAN Sail 1 & 2 basic sailing levels. The CANSail program is a set of progressive learn to sail national standards that provide sailors with a foundation of core skills. Ontario Sailing sends a mobile unit out for the course. This mobile unit consists of 2 instructors, 8 RS Quba sail boats, 2 coach boats, life jackets and various teaching aids. The youth course has space for 16 participants so each student has a chance to both helm and crew the sail boats with a fellow student.
This year we are also offering an adult sailing school in the evenings. This course has space for eight adults and each adult will sail their own boat.
The Quba is a mono hull sail boat, 11' 7" in length, with both a main sale and jib, a dagger board and center board.
Past Youth Sailing School Details:
July 1-4, 2019 9:00 am - 4:00 pm daily.
Cost: $400 per student
THIS COURSE IS FULL FOR 2019. Inquire about 2020 sailing school and reserve your spot today at boomintobermory@gmail.com
Adult Course Details:
July 1-4, 2019, 6:00 pm - 9:00 pm daily.
Cost: $250 per adult
THIS COURSE IS FULL FOR 2019. Inquire about 2020 sailing school and reserve your spot today at boomintobermory@gmail.com